Our Big Data Analytics engine collects data at high speed and makes it available to a mining platform. Some of the applications are:
Revenue upliftment through dynamic tariffs.
Reverse positioning to know which subscribers are in a specific area.
Tracking top-up patterns.
Determining optimal distribution channel locations based on commuting patterns.
Network spend optimisation.
Detecting pre-porting behaviour.
Roaming detection.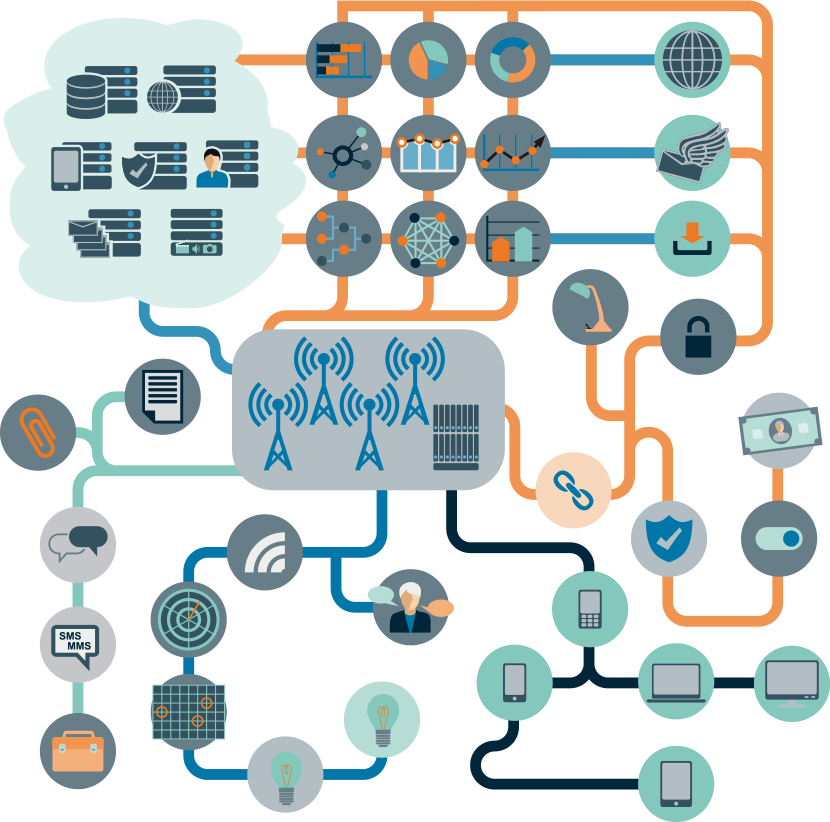 Data may be collected from almost any signalling interface including SS7 and Diameter and also other interfaces between network elements such as SMPP.
The data made available to processing systems via a distributed database for maximum speed and reliability.