Management of handsets is a key function in mobile networks,
providing many benefits to mobile operators and in most countries part of regulatory requirements. Ensuring that only approved handset can access the network provides operators with a basic level of control over end-user experience.
Blocking handsets reported lost, stolen or used in fraudulent transactions from accessing the network will reduce this unwanted behaviour. Using the EIR+ in conjunction with TruTeq's ValiPort® fraud prevention solutions provides the MNO with much more advanced methods to manage handset abuse.
The EIR+ controls access to the mobile network by verifying the identity of the handset against white, black and grey lists. With the integration to ValiPort® the additional benefit is the ability to detect fraudulent behaviour in conjunction with clients like banks and preventing handsets from being used to commit crime.
The identification key, upon which this check is based, is the international mobile equipment identity (IMEI) that uniquely identifies each handset.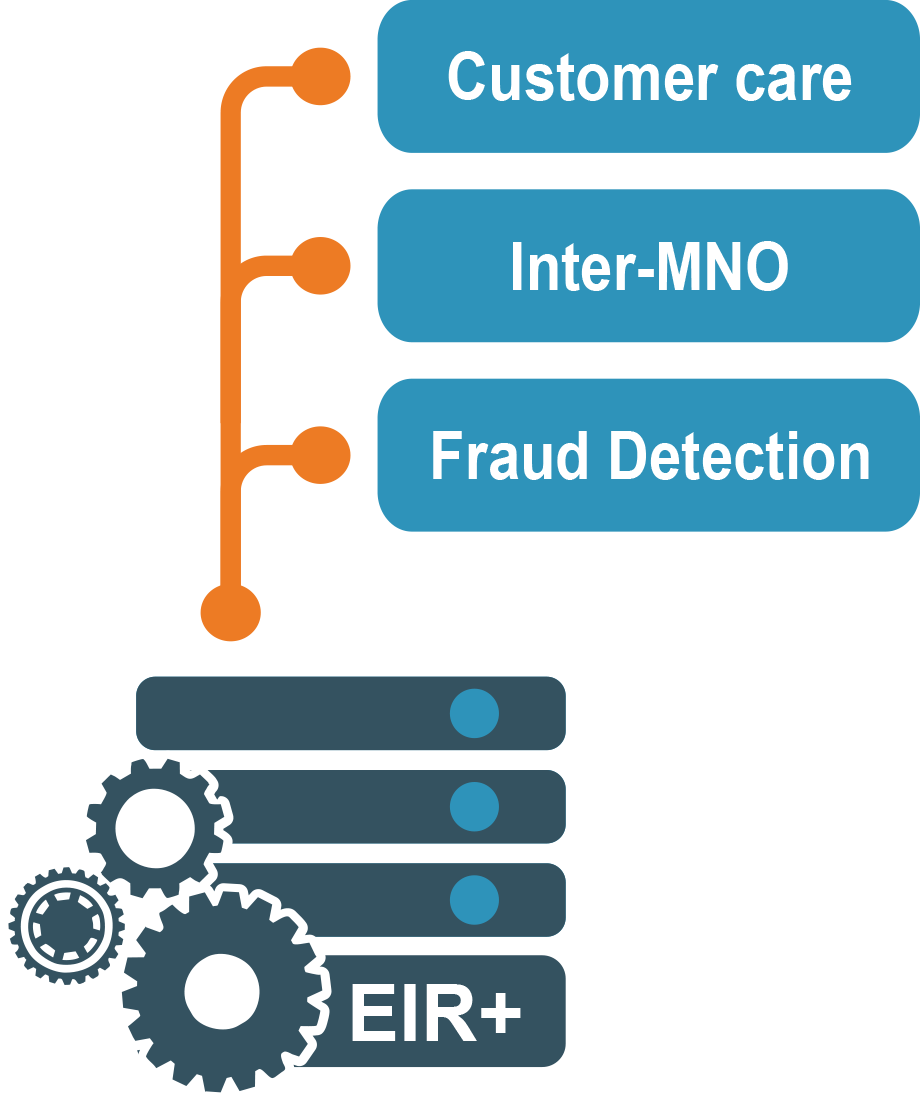 Handset information such as the make and model is stored and used to facilitate device management procedures and can be provided as an input to over-the-air (OTA) solutions via a standard API.
This is in alignment with the Consolidated VAS strategy to simplify network elements and enhance integration between core network elements and VAS. This integration also benefits the MNO by the reduction in resources that needs to be deployed in a normal silo method resulting in a dramatic reduction in total cost of ownership. The use of standard based APIs enables international inter MNO co-operation.
Fraud detection capabilities
Inter MNO collaboration
Close VAS integration
Resource consolidation